Alcohol + Media bSAS Workshop
Substance abuse, media literacy, and counter-ads
Overview
Contribution
Curriculum Design / Teaching / Interviewing / Video Recording & Post-Editing
Team
Jonathan Erwin, Mira Azarm, Heejin Suh
Underaged drinking is a serious issue in Baltimore County high schools. Baltimore Substance Abuse Systems (bSAS) sponsored MA in Social Design (MASD) to lead a series of workshops in a local high school. The workshops were intended to start an honest dialogue about underaged drinking through design.
Individuals who begin drinking before age 15 are four times more likely to become dependent on alcohol than those who begin drinking after age 21.
Among Baltimore County 12th grade students...
71% have tried alcohol
46% drank alcohol in the past month
2012 Prom Season Parent Guide & Pledge Book published by the Baltimore County Department of Health
Who is our "audience"?
The bSAS Workshop students were between 9th and 12th grade at Dunbar High School. Students heard about the workshop through their high school art class and took the initiative to enroll.
In order to gauge the media channels that were most prevalent, students participated in a fast paced, word-association Think Wrong exercise. What music did they listen to? What magazines? What radio stations? Who were their role models, their heroes? What did that make them think of? How did it resonate with them?
We gathered this information and designed the environment and our lesson plans to resonate with the students.
Session 1 - What is design?
Students were introduced to fundamental concepts of design such as color, form, typography, and message delivery. They were encouraged to put these concepts into practice by designing their own visual identities. Students then presented their pictographic representations of themselves to the workshop.
Session 2 - How does media speak to us and what is its message?
Students were exposed to different alcohol advertisements and challenged to identify the implicit messages they were communicating. They responded with a mature analysis of how media was presenting misleading information in contrast to real facts about alcohol.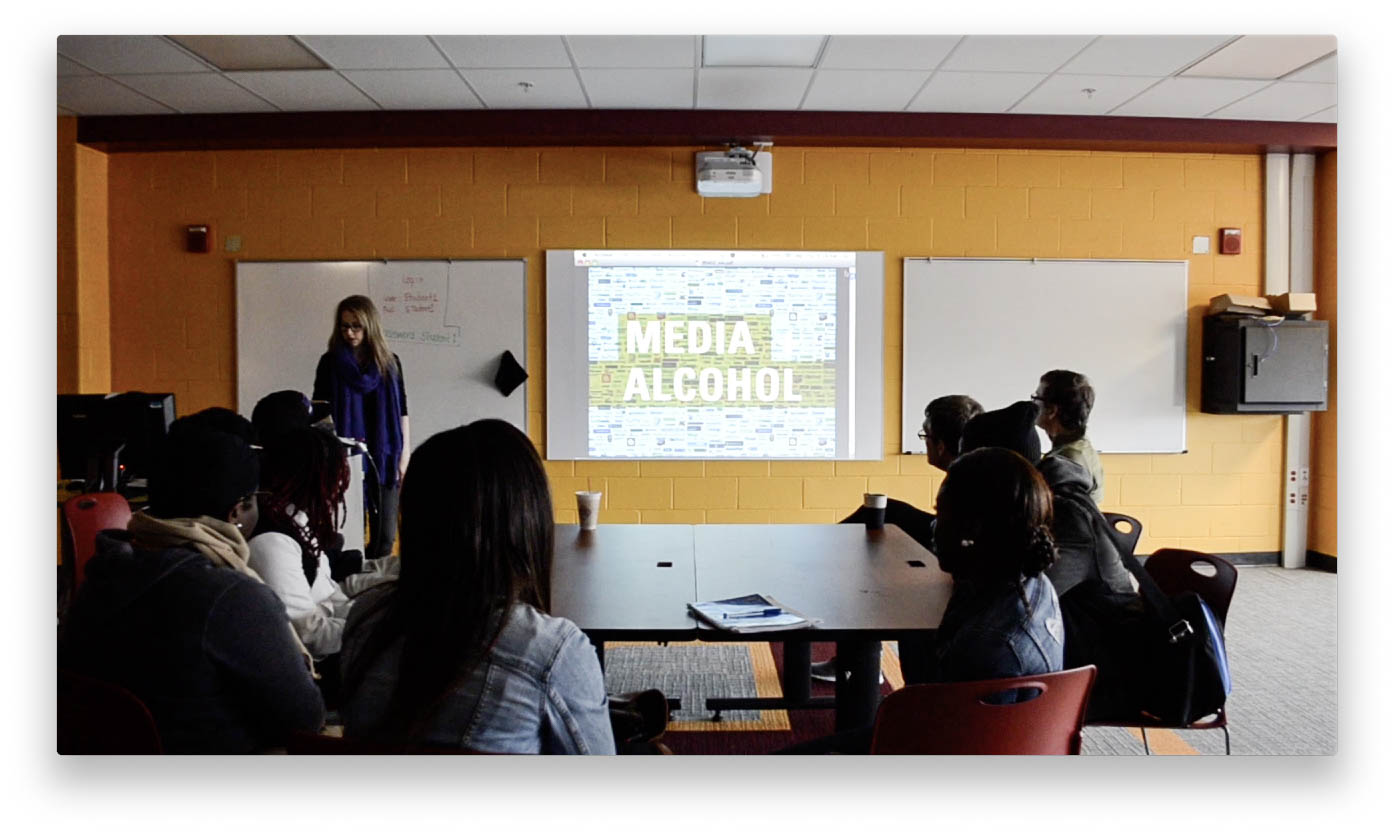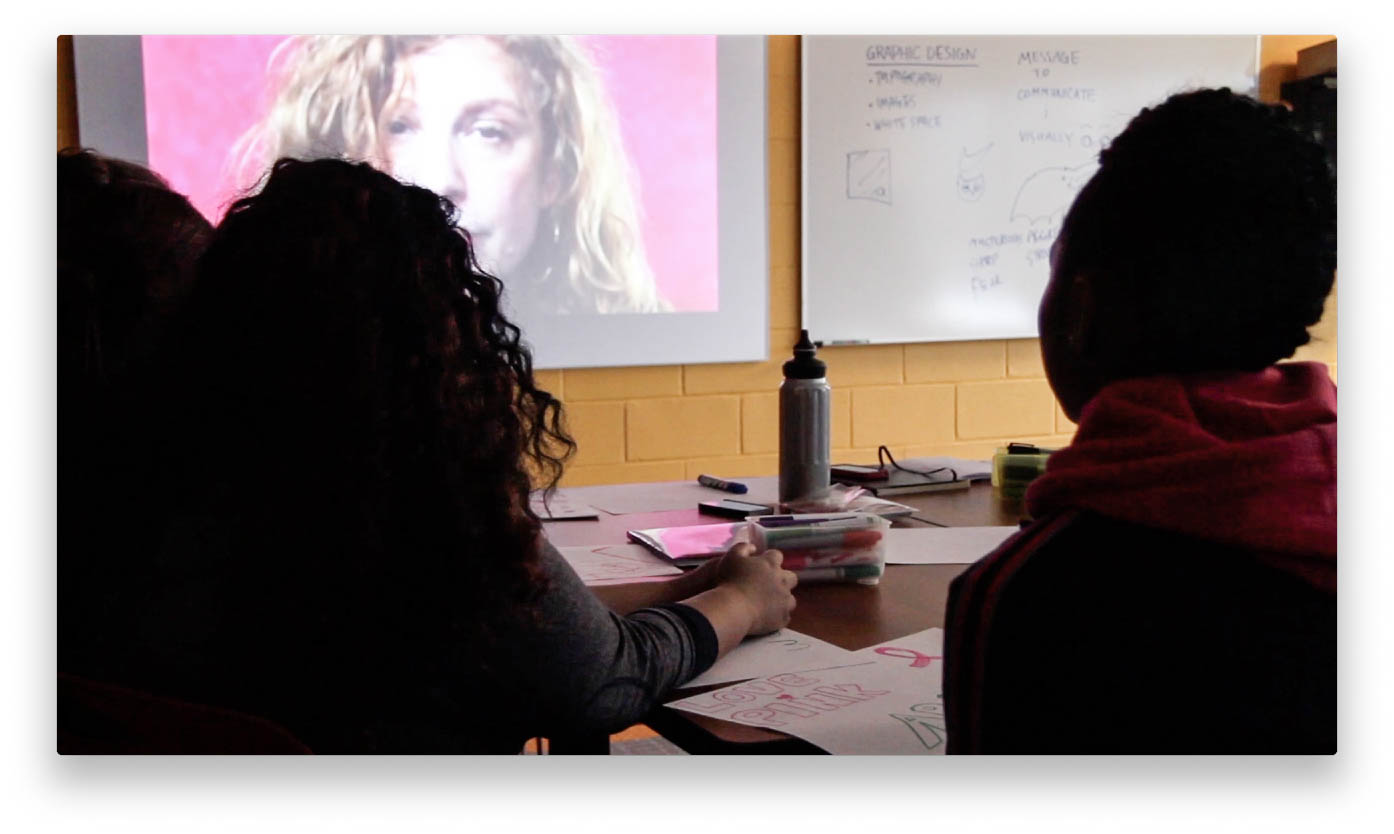 Session 3 - What do you want to say to your peers about alcohol?
Students came up with messages about alcohol consumption and clever ways to subvert existing alcohol advertisements. They then paired with MASD members to make their own counter-advertisements.
The students were amazing, but it was challenging because of a lack of consistent attendance. The core group was dedicated, wanted to be there, and got the most out of the workshop sessions.
It's hard to tell how much impact you have on such a diverse group, and we may have been just one voice out of many anti-alcohol endorsements. Students came away from the workshop encouraged to challenge the messages that media fed them, and to live counter-culturally. Teachers came away thoughtful about the ability to measure social impact.